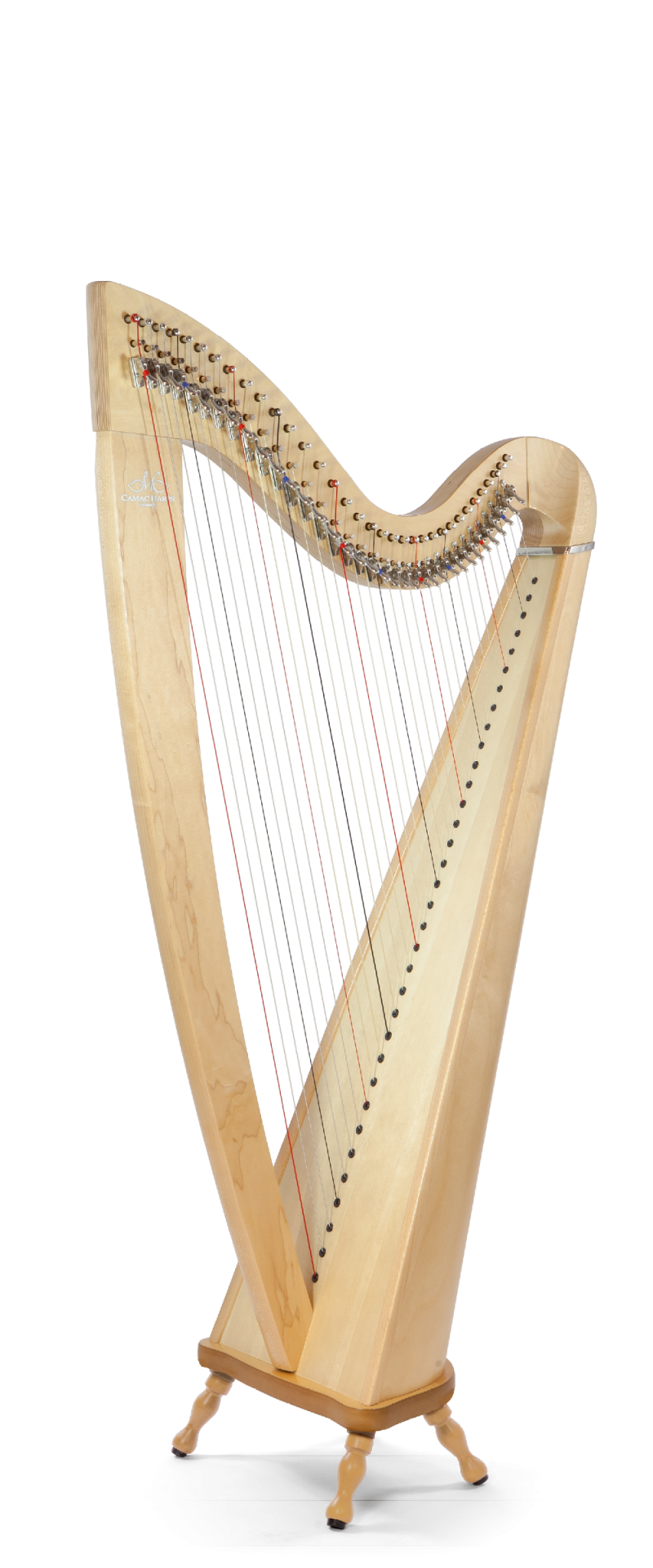 Telenn Small Hands
Harp with String Spacing for Children
| | |
| --- | --- |
| Height: | 133 cm (low feet) · 140 cm (half-height legs) · 148 cm (high legs) |
| Weight: | 12 kg |
| Range: | 34 strings, 1A to 6C · A1 - C34 |
| Stringing: | nylon for gut-strung harp (A1 – F3), Camac light gut (E4 – D26), Galli lever harp bass wires |
| Woods: | maple and beech (body), spruce (soundboard) |
| Finishes: | mahogany, cherry wood, walnut. With supplement: natural maple. Soundboard decorations to order. Low feet / half-height legs / high legs (option). Unless otherwise ordered, standard fitting is half-height legs. |
The Telenn Small Hands is the first harp on the market with string spacing specially adjusted for children's little fingers. When violins and cellos are made in half, quarter, even eighth and sixteenth sizes, all the instrument's proportions are adjusted. But this has never been the case for the part of the harp children touch the most – the strings.
Isabelle Moretti is the inspiration behind the Telenn Small Hands. It was she who noticed how the youngest children often need closer-spaced strings, and told us of her idea. We subsequently developed and tested our prototypes with teachers and their students in Paris, and at the celebrated preschool programme of the Royal Conservatory of the Hague.
The Telenn Small Hands is strung in light gut for greater ease of playing, and has three leg height options. Your child will feel naturally at ease with their harp – from the very beginning!